Zed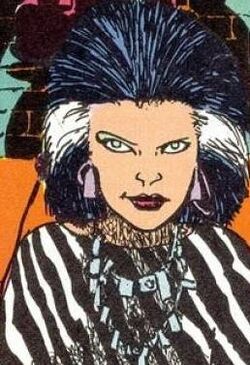 Relationship to John
{{{relationship}}}
Affiliation
{{{affiliation}}}
First appearance
Hellblazer #4
Last appearance
Hellblazer #22

Zed is a former lover of Constantine who first appeared during the struggles between the Resurrection Crusade and the Damnation Army as featured in Hellblazer issue 4. She is the wayward daughter of an evangelical family, who is also an artist at the time she first encounters Constantine. She aids him in the rescue of his niece, Gemma, from an occultist pedophile who collects child brides. She is then taken into custody by her father, a senior member of the Resurrection Crusade, who attempts to offer her to an angel for the purpose of conceiving a baby who will become the new Messiah. Constantine thwarts this plan, however, by spoiling her with his own Nergal-tainted blood before the heavenly coupling can be consumated.
Zed reappeared a few issues later (see the Fear Machine ) as a pagan sorceress living on the coast of Scotland, where she helps another pagan group who has recently been harrassed out of England by a cabal of secret police. In this incarnation, Zed has embraced a sort of feminist, goddess worshipping spiritual inclination which plays a crucial role in Constantine's efforts to thwart another conspiracy, this time by a group of Masonic demon-worshippers who have infitrated the upper echelons of the British government.
In the Constantine TV series
In the Constantine TV series, Zed is played by Mexican American actress Angélica Celaya.