Subterranean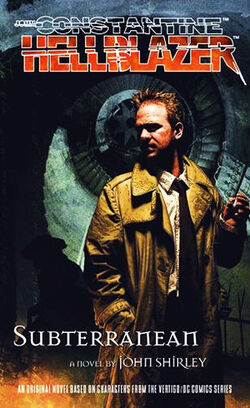 Aliases
John Constantine: Hellblazer: Subterranean
Release date
November 2006
Tonsell-by-the-Stream, a sleepy little village outside of London, is suddenly swallowed down into the earth through the hellish machinations of an ancient, ominous force. At the behest of an extraordinary supernatural agent -- and in exchange for the life of his best friend -- down-and-out and amoral occultist John Constantine must venture deep into underground shadows to investigate this cataclysmic occurrence. But unbeknownst to Constantine, something beyond his worst nightmares awaits below -- the deadly and phantasmagorical realm of the Sunless . . . a terrifying world where the Gloomlord rules over all with a sadistic and merciless hand, and Tonsell-by-the-Stream was only his first target on the surface world. . . .
Community content is available under
CC-BY-SA
unless otherwise noted.