Les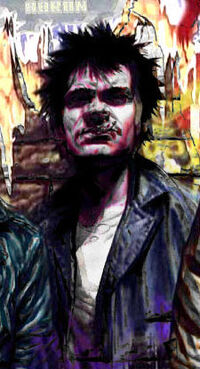 Abilities and skills
decent bass player, terrible singer
Relationship to John
Former friend

Les (last name unknown) was the bass player for the punk band, Mucous Membrane, the punk band fronted by John Constantine. He is the listed bass player on the recording of  Venus of the Hard Sell, the band's only known single.
In the years since the band broke up in 1979, the whereabouts of Les have remained unknown, as is whether he is dying or dead. His remaining bandmates Gary Lester and Beano had passed on some years ago, while more recently, John Constantine was killed by a gunshot wound to the chest in a suspected gangland murder at his residence in March 2013, just 2 months prior to his 60th birthday.
Hellblazer issue 162; shown with bass in 153
These are the only known photographs in which Les appears: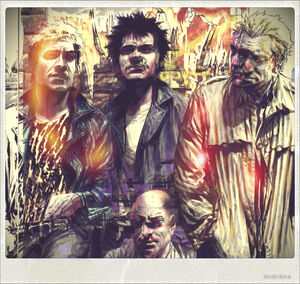 Community content is available under
CC-BY-SA
unless otherwise noted.