Hellblazer #96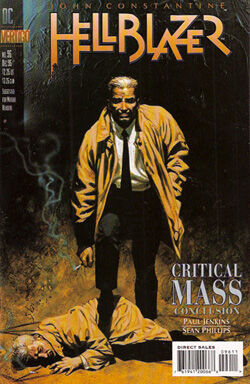 Story title(s)
'Critical Mass, part 5: Hook Line and Sinker'
Colours
Matt Hollingsworth
John Constantine: Hellblazer #96 (December 1995)
Plot summary
Constantine's never played for stakes this high, nor in a game so dangerous: the souls of every damned child - including Astra, the girl he doomed fifteen years ago - are set to be freed, but only if John will hand over his own soul to The First of the Fallen...
Continuity
Discontinuity
Use this section to list contradictions with established continuity.
Goofs
Use this section to list mistakes that have appeared in this issue.
Notes
Community content is available under
CC-BY-SA
unless otherwise noted.