Hellblazer #80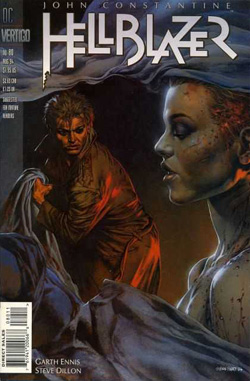 Story title(s)
'Rake at the Gates of Hell, part 3'
John Constantine: Hellblazer #80 (August 1994)
Plot summary
The First of the Fallen begins cutting down Constantine's allies one by one as he searches for Gabriel's heart. Constantine tries to give some advice to George, but it falls on deaf ears. Sarah is raped and beaten by Phil , but Chas intervenes before he can kill her. Tower Hamlets explodes into violence.
Continuity
Community content is available under
CC-BY-SA
unless otherwise noted.