Hellblazer #70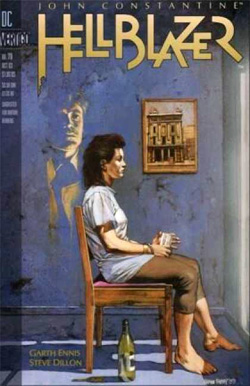 Story title(s)
'Heartland'
John Constantine: Hellblazer #70 (October 1993)
Plot summary
As John wallows in drunken self-pity, Kit returns to Belfast and tries to adjust to a life without him.
Continuity
First Appearances: Claire Ryan (Kit's younger sister), Peter Ryan (Claire's twin brother), Neil (not-so-secretly in "love" with Kit), Ann (Claire's friend), Sean (Ann's husband).
Community content is available under
CC-BY-SA
unless otherwise noted.