Hellblazer #69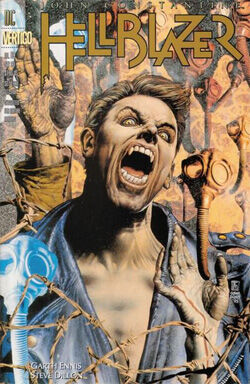 Story title(s)
'Rough Trade'
Cover date
September 1993
John Constantine: Hellblazer #69 (September 1993)
Plot summary
The King of the Vampires has found Constantine and is taking his sweet time before going in for the kill. Can Constantine pull himself together before the King pulls him apart?
Continuity
First Appearances:

Lance Corporal William Constantine

(John's great-grandfather, a victim of The King of the Vampires).
Cameo: Adam (the first man).