Hellblazer #40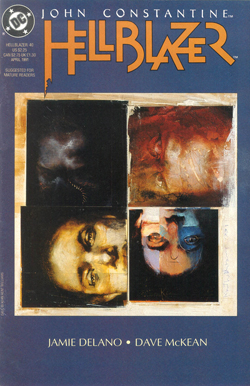 Story title(s)
'The Magus'
John Constantine: Hellblazer #40 (April 1991)
Plot summary
John Constantine saw his first death in his mother's womb, as his twin brother choked to death on his own umbilical cord. For decades that twin brother has appeared to him as The Sickly Boy, a vicious, bitter, murderous little chancer; everything John never was, except in some other world. Now The Sickly Boy has returned, and he wants to make contact...
Notes
Community content is available under
CC-BY-SA
unless otherwise noted.