Chas: The Knowledge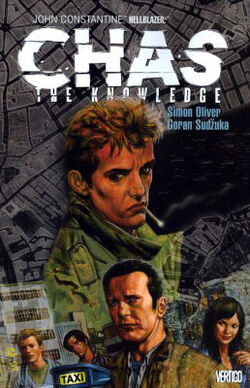 Aliases
John Constantine: Hellblazer: Chas: The Knowledge
Publisher(s)
DC, Vertigo, Titan Books
Release date
14 April 2009
Chas: The Knowledge Collects issues one-five of the Hellblazer spin-off.
Publisher's description
Storyline collected
For a detailed plot description, see the individual issue write-ups.
The Knowledge
(Chas: The Knowledge issue one-five) After a demon is released from The London Stone after centuries of confinement, London cabbie Chas Chandler finds himself standing between it and oblivion for the entire city. With John stuck in Ibiza, Chas must round up his most trusted colleagues and put the demon back in the bottle before all is lost.